Shower cabins have an important place in the decoration of bathrooms, which we use more frequently in the summer months. So, how to choose shower cabin models? What should be considered when buying a shower cabin?
There are some points to be considered when choosing a shower cabin , which is one of the indispensable parts of bathroom decoration . Let's find out everything that needs to be known about shower cabins that vary in size, shape and material.
Before you continue reading, would you please take a second to subscribe to our newsletter for new home decorating articles?
How To Choose Shower Cabin Glass? What type of shower enclosure is best?
When deciding which type of shower enclosure is best for your bathroom, it is important to consider the size and shape of your space, as well as any other aesthetic considerations. Some popular types of shower enclosures include framed corner showers, frameless corner showers, alcove showers, neo-angle showers, hinged door showers, and sliding door showers.
1- Framed Corner Showers
Framed corner showers are an elegant and luxurious choice for any bathroom. These showers are easy to install and can be customized to fit different needs. They come in a variety of styles, including frameless corner showers, which allow more natural light into the shower area.
Framed corner showers also provide ample space for accessories, such as a shower bench or caddy shelf. In addition, they provide superior water pressure and flow, allowing users to enjoy a more invigorating shower experience.
For those seeking a spa-like environment, many framed corner showers also feature steam functions that create an enveloping mist in the shower area. With its modern design and convenience features, framed corner showers are becoming increasingly popular among homeowners who want to upgrade their bathrooms.
2- Alcove Showers
Alcove showers bring a unique touch to any bathroom. Alcove showers, also known as corner showers, are installed in a three-walled enclosure that fits into the corner of the room. They provide a great space-saving solution for bathrooms with limited square footage and can be customized to fit almost any size or shape of bathroom.
Alcove showers provide more privacy and easier maintenance than a traditional stand-up shower, as they can be fully enclosed with glass or tile walls. Alcove showers also give the bathroom an updated look and modern feel.
Alcove showers come in a variety of styles, from contemporary designs to classic looks. Many alcove showers feature built-in shelves, soaps dishes, and grab bars for added convenience. The hardware and fixtures can also be chosen to best suit the decor of the bathroom. Depending on how much space you have available, alcove showers can be installed with a single- or multi-head configuration.
3- Neo-Angle Showers
Neo-Angle Showers are a great addition to any bathroom space. Not only are they perfect for maximizing space, but they're also easy to install and maintain. Neo-Angle Showers come in a variety of sizes, styles, and materials so you can find the perfect fit for your bathroom.
The sleek design gives modern bathrooms an updated look, while still offering the convenience of a shower-tub combo. It also features a unique corner design that helps to conserve water, making it an ideal choice for those looking to be more environmentally conscious.
Neo-Angle Showers are available in both prefabricated and custom models, allowing you to get exactly what you need for your bathroom's size and shape. Plus, the range of finishes and colors makes it easy to coordinate your shower with the rest of your bathroom's decor. Finally, Neo-Angle Showers are often cheaper than traditional showers, making them an economical option for those on a budget.
4- Hinged Door Showers
Hinged Door Showers have become increasingly popular in recent years due to their easy installation and timeless design. They feature a hinged panel that can be opened outward, creating an open feel while still providing privacy. Their clean lines and minimalistic style will add a touch of contemporary elegance to any bathroom.
Hinged Door Showers are available in a variety of sizes, so you can find one to fit your space. They come with a range of features and options, including tempered glass panels, waterproof seals, and adjustable hinges for easy opening and closing. If you're looking for a way to add style and convenience to your bathroom, Hinged Door Showers are an excellent choice.
5- Sliding Door Showers
Sliding Door Showers are an increasingly popular choice for bathroom renovations. They are a great way to create a modern, contemporary look in the home and can help to give your bathroom space an updated feel. Sliding Door Showers are easy to clean and maintain, with minimal effort needed for upkeep. The sleek design allows for maximum visibility from the inside out, providing a spacious, open feel to your bathroom.
Installation is simple and straightforward, with most makes and models fitting into existing shower spaces without needing any additional construction. Sliding Door Showers are an ideal choice for those looking to modernize their bathroom without spending too much money. They are sure to add a contemporary touch to any home and can help create a luxurious shower experience.
Sliding Door Showers also provide an excellent barrier against water splashing out of the shower, ensuring that your bathroom remains neat and tidy at all times.
As you can see, there are many shower cabin options. Consider the amount of space you have and what type of look you prefer when selecting the best shower design for your bathroom. It is also important to consider which features are most important to you, such as a built-in bench or shelves for storing bath items, as these can help maximize the functionality of your space.
With so many options available, you can find the perfect enclosure to suit your needs. Whatever type of shower enclosure you choose, remember that it is a big part of the total aesthetic of your bathroom and should complement the overall design and style.
Before you keep reading, you should watch this useful video by Twin Home Experts
Pay Attention To Size Of Your Bathroom
To create a spacious and hygienic bathroom decoration; The size of the bathroom , the location where the shower cabin will be located, the material and design are very important.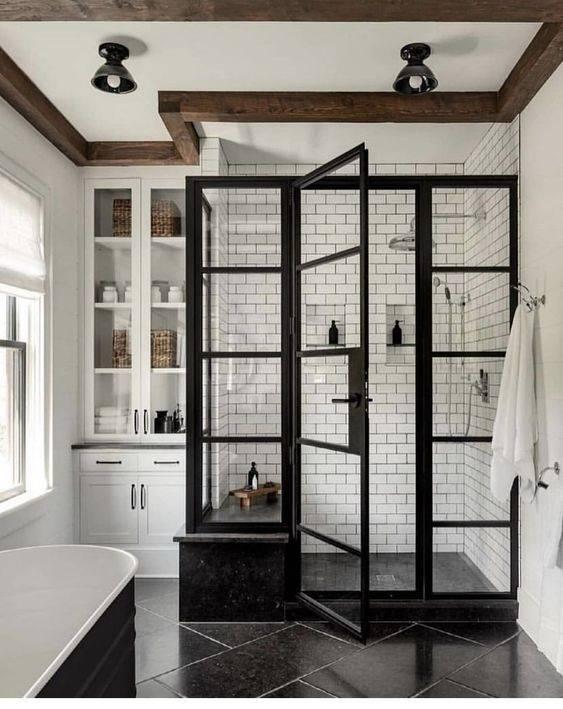 In the selection of shower cabins, which stand out with their functionality and elegance, first of all, it is necessary to pay attention to the size of the bathroom.
If your bathroom is small and narrow, you can choose transparent shower enclosures. Thus, by preventing the space from getting smaller, you can get a heartwarming look.
Also read : Small Attic Bathrooms : 6 Tips and Ideas For Under Roof
Or you can emphasize a large and spacious look in your bathrooms by placing square shower cabins, which are ideal for small bathrooms.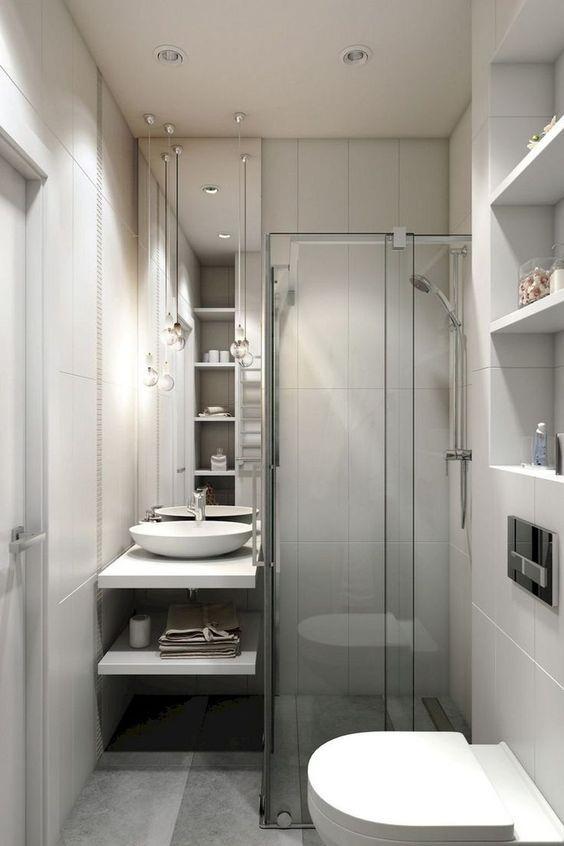 In large bathrooms, you can make choices where your personal tastes may be more prominent. It creates an ideal environment especially for rectangular shower cabins in large bathrooms.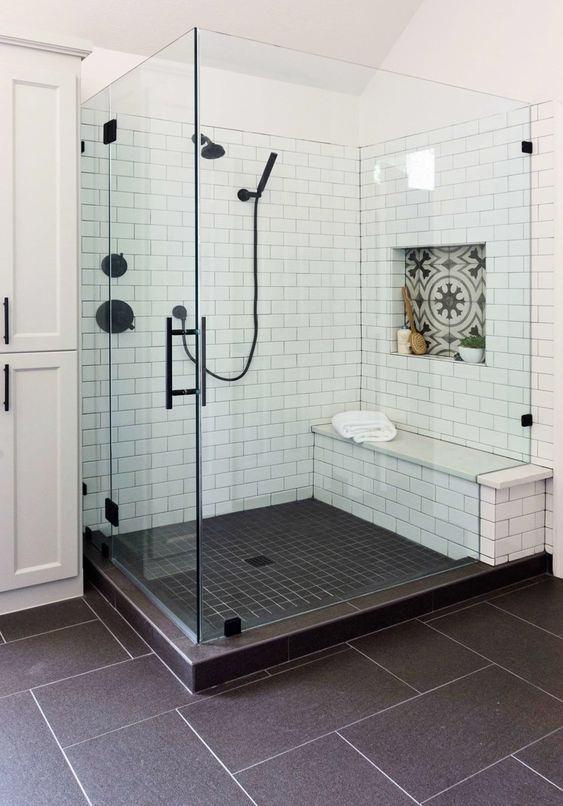 Attention To The Shower Door
When considering which shower enclosure is best for your space, don't forget to factor in door and wall options. For example, tile walls can provide a more luxurious look, while glass walls will make the space appear larger and brighter.
The door type of your enclosure is also important: do you want a sliding door for easier access? Will a hinged door be able to open wide enough to accommodate two people? By taking all these factors into account, you can find the best shower enclosure to suit your needs and preferences.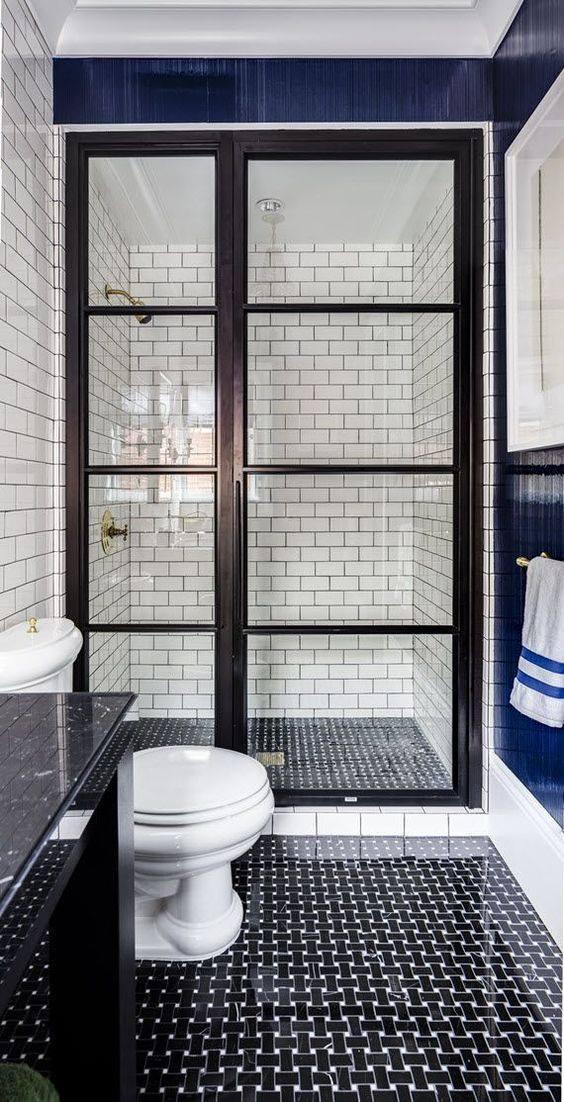 Benefit From Patterns
You can catch elegance in shower cabins, which are decorative products not only in terms of functionality but also in terms of visuality. There are square, rectangular, oval and flat designs of shower cabins according to your personal tastes.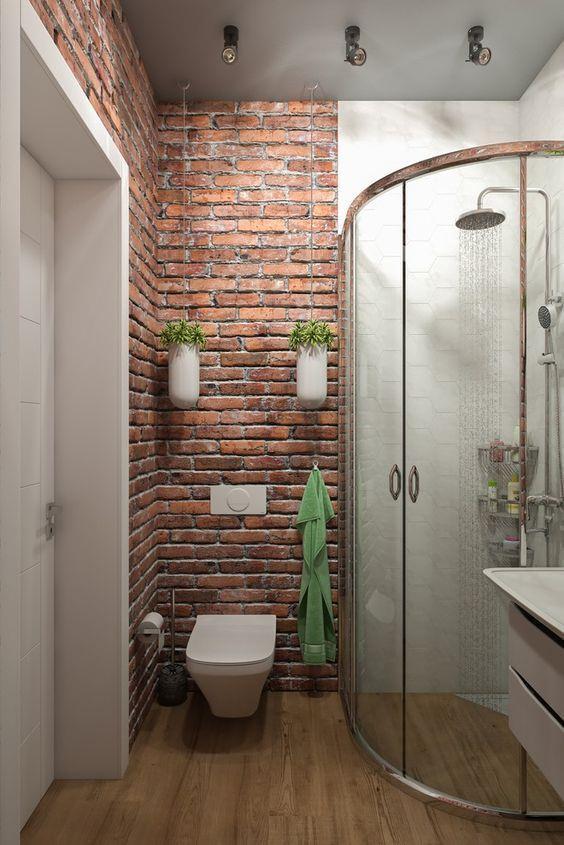 You can also make a simple and aesthetic touch with flat glasses.
You may visit Archi to discover some shower cabinets.
Conclusion
In conclusion, when it comes to how to buy or choose a shower cabin for bathrooms, there are numerous factors that need to be taken into consideration. Firstly, one needs to consider their budget and the size of the bathroom. Additionally, one should think about what type of material they prefer and any additional features they would like included with their shower cabin.
Furthermore, one should consider the installation process and any necessary maintenance and repair work that might need to be carried out in the future. By considering all these factors, an individual can make an informed decision when it comes to choosing a shower cabin for their bathroom. Ultimately, this should ensure they get the best value product while still being able to enjoy a comfortable and stylish shower experience.
Thank you for taking the time to read this article on how to buy or choose a shower cabin for bathrooms. We hope it has been helpful in guiding you through the process of selecting the right product for your needs. If you have any further questions, please do not hesitate to reach out and remember to subscribe to our newsletter for more helpful guides!