Baroque Style, where magnificence and nobility are at the forefront, is the first choice of those who want to achieve a unique look in home decoration.
Well, what is Baroque style? How to make baroque style home decoration? What is the baroque movement? How to decorate the house in baroque style? Here are the answers…
In home decoration, which is the meeting point of comfort and elegance, we can sometimes get a new look with unusual styles. Sometimes rustic touches emphasizing naturalness, and sometimes maximalist inspirations in which patterns are intensified can be sufficient for a unique look in decoration.
If you want to make room for a striking and magnificent look in decoration, you can give a chance to the Baroque decoration style, where splendor comes to the fore.
Let's examine together every detail that needs to be known about Baroque style decoration or louis xiv decoration style, which is the key to an ostentatious house.
Would you please take a second to subscribe to our newsletter?
What's Baroque Decoration?
Baroque movement has found its place in many fields from the 16th to the 18th centuries, from art to architecture, from music to decoration. In the Baroque style, where striking and flamboyant lines come to the fore, you can see that every detail is exaggerated. We can cite the Palace of Versailles as the most important masterpiece of the Baroque style, where details representing power come to the fore.
How To Make Baroque Decoration?
You should take care to use carved and gilded furniture in the Baroque style, where large and extravagant items are found in every corner of the house.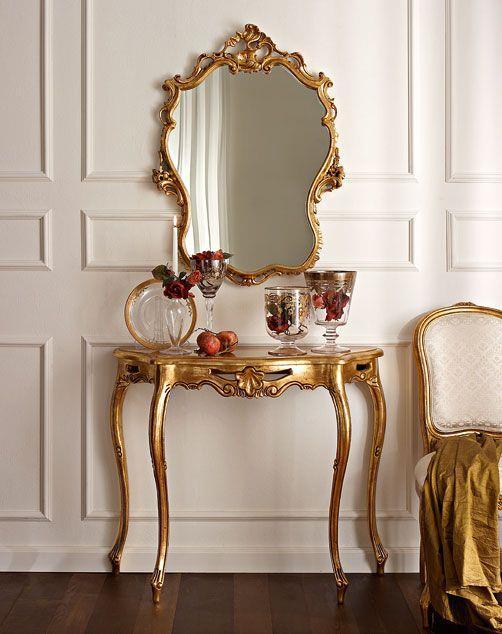 Dining tables made of walnut wood, cabinets decorated with various figures, classical sofa sets, gold embroidered chairs reflect the Baroque style exactly.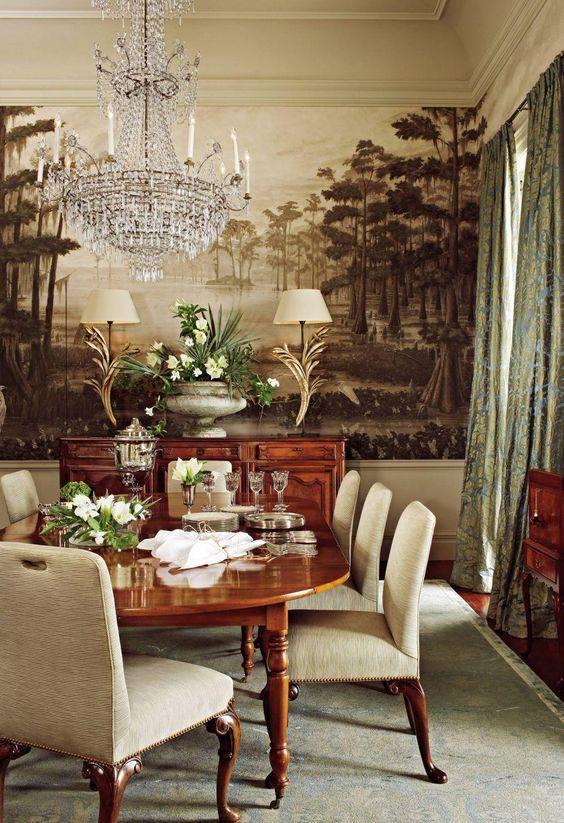 In Baroque style furniture, luxurious fabrics such as velvet and satin are generally preferred. If you do not want to use such fabrics in your furniture, you can make room for such details in throw pillows and cushions.
More Baroque decorations to have an opinion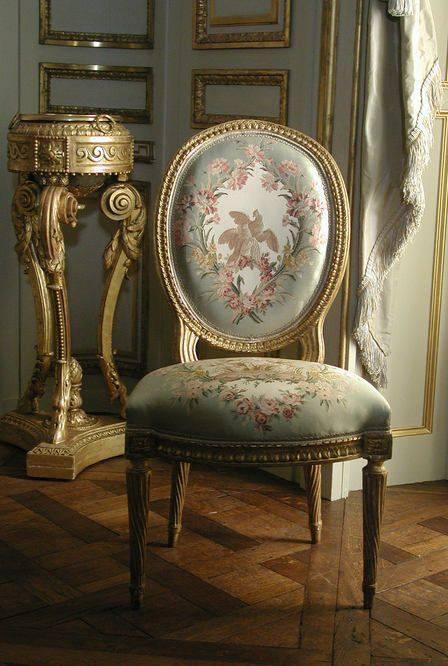 Baroque style gold-colored headboards, which aim to create a rich environment with attractive objects, can also help you get a very stylish perspective. If you want, you can also choose a gilded frame on the headboards. On the other hand, you can get a princess room by using long tulle on the sides of the bed.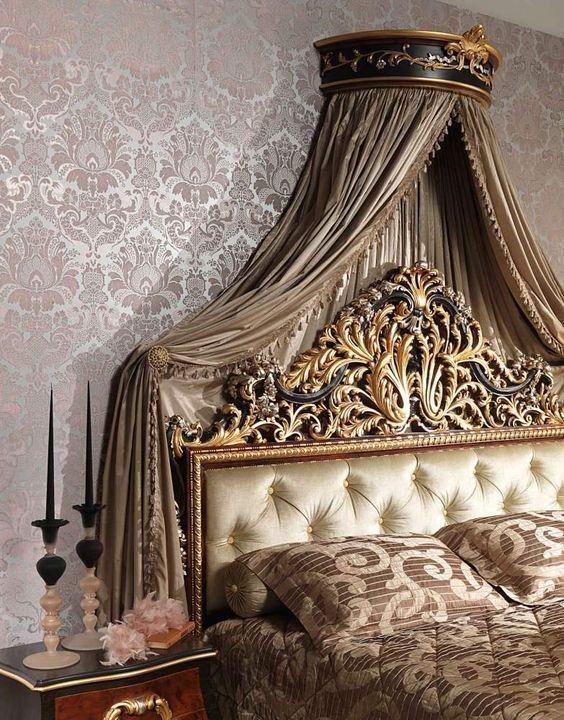 Which Colors Should Be Used In Baroque Decoration?
The most distinctive color used in Baroque style is gold. Gold color often finds its place in furniture and details. On the other hand, it should be said that light and soft colors are not used much in this decoration style. Dark, eye-catching colors such as emerald and ruby ​​are gaining more weight in Baroque style decoration.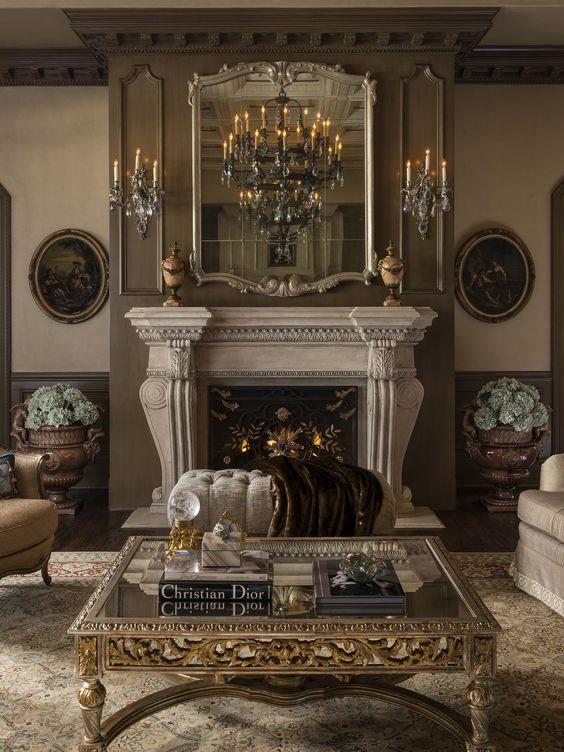 If you do not want to use such plain colors on your walls, you can choose detailed wallpapers where classical patterns dominate.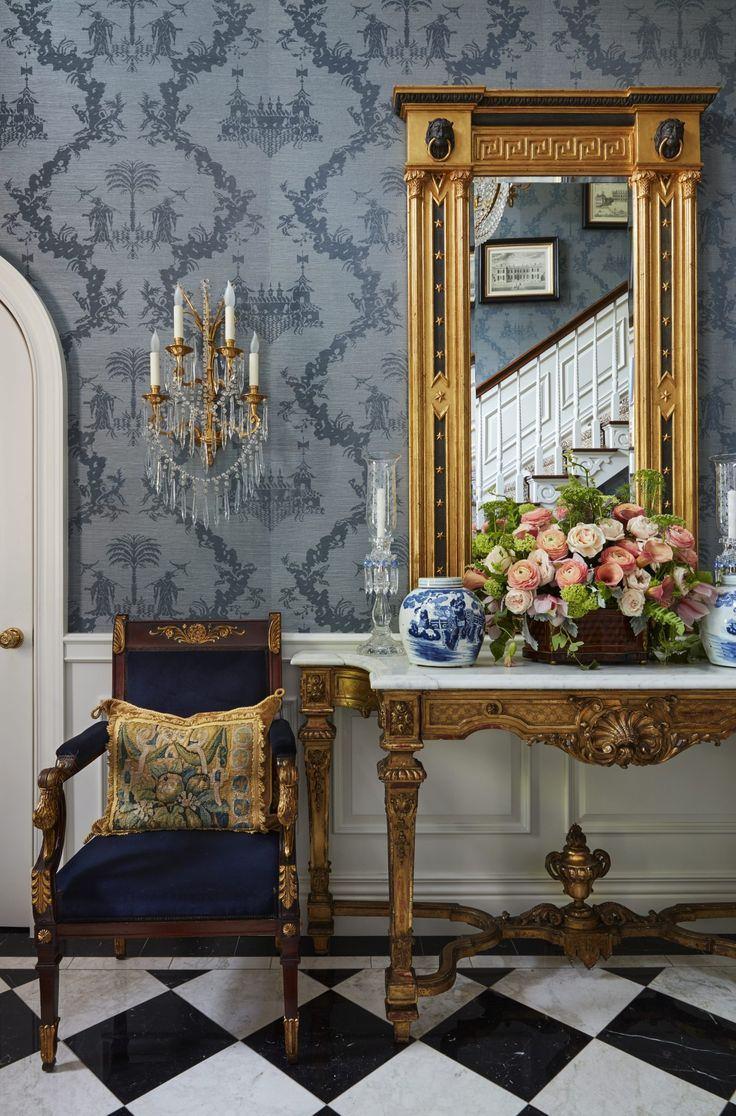 How To Choose Accessories In Baroque Decoration?
One of the most important symbols of ostentation, pendant chandeliers can be the final touch of a perfect look in a Baroque-style living room. You can get a nice perspective in the living room and bedrooms with an imposing crystal chandelier adorned with crystal stones, or you can make such a choice in the hallways.
In the selection of the shining star carpets of the floors, you can use soft neutral carpets or handmade carpets with intense motifs.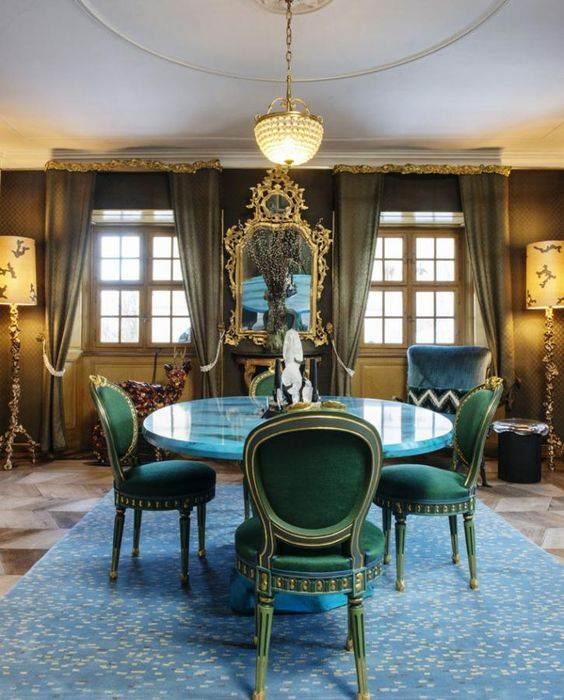 When choosing accessories in Baroque style decoration, you should not forget to use large paintings, striking candlesticks, large mirrors with gold leaf carved and trinkets.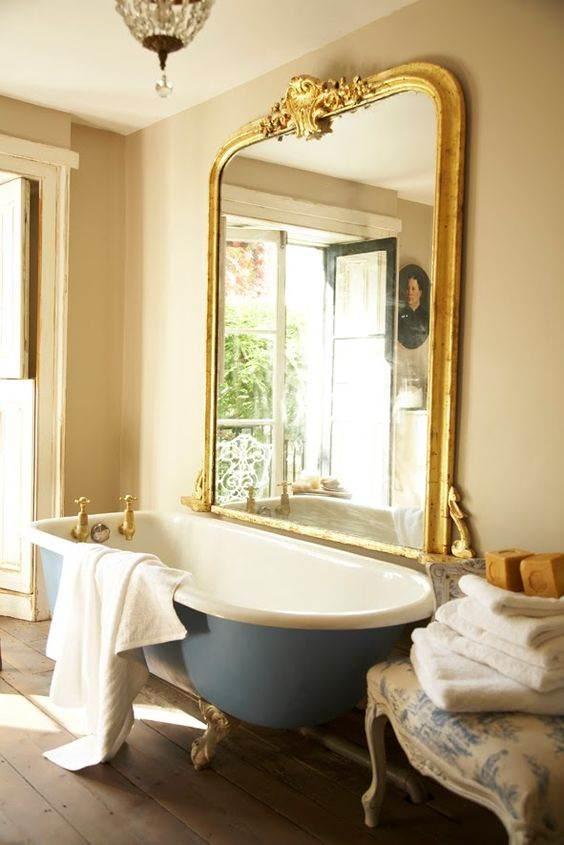 Thanks for reading our baroque decoration post, remember to subscribe to our newsletter for fresh new home decoration articles!