In order to create a decorative appearance in kitchens, it is necessary to correctly determine the color of the kitchen cabinet. So, what are the most useful colors in the kitchen cabinet, what should be considered? Here are the answers.
Choosing the right kitchen cabinet color can be a daunting task but it doesn't have to be. With some helpful tips and creative ideas, you can find the perfect color for your kitchen cabinets that suits your home and design style.
Best Neutral Kitchen Cabinet Colors
If you are looking for a neutral palette to work with, consider shades of white, gray, or taupe for your kitchen cabinets. White is a classic color that will give your kitchen a brighter and more open look. It also pairs well with any type of countertop, hardware, and wall color! Gray is a popular choice as it gives the kitchen a contemporary feel while still being neutral enough to pair with multiple colors. Taupe is a warm neutral hue that offers the perfect balance of gray and beige. It's an excellent option for a timeless kitchen look.
Kitchen Cabinets Color Combination
If you're looking to add a bit of color to your kitchen cabinets, consider combining colors like blue and white or green and cream for a serene feel or go bold with navy and yellow or black and turquoise for a modern look. You can also get creative with the hardware and use different tones to create an interesting contrast.
Best Cabinet Color For North Facing Kitchen
For those of you who have north-facing kitchens, avoid light colors like white as they may appear too cold in this type of environment. Instead, opt for darker shades such as navy, dark browns, or even black as they will bring a sense of warmth and coziness to the space.
With these creative ideas, you'll be able to find the perfect color for your kitchen cabinets that suits both your home and design style. Have fun with it and enjoy the process!
WHAT SHOULD COLOR SELECTION BE DEFINED?
When choosing colors for the kitchen cabinet, first of all; It is necessary to pay attention to the harmony with the colors used on the kitchen floor and wall. In addition, the amount of light received by the kitchen and the size of the kitchen are very effective in color selection.
PLAIN AND SIMPLE WHITE
Preserving its popularity for years and matching with any color, white is used in kitchen cabinets. It is one of the indispensable colors. White color can be preferred for a bright kitchen with its plain and plain appearance. The white color, which is almost a master in hiding the stain, will provide you convenience in cleaning.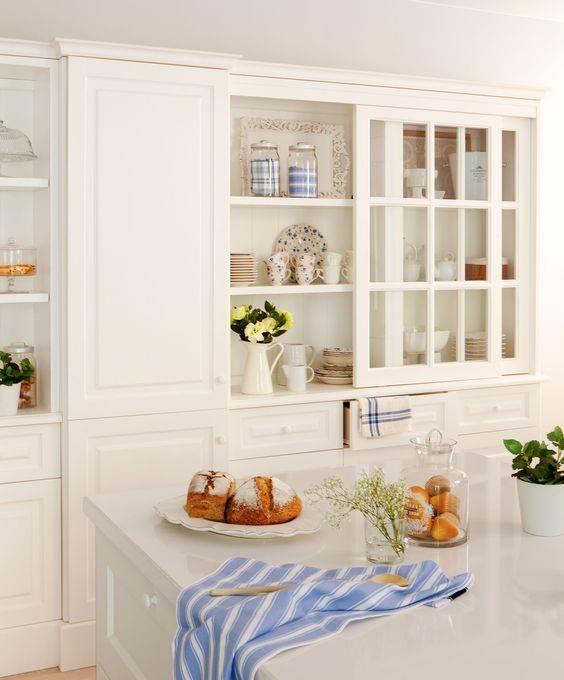 You can shape an elegant kitchen decoration by using gold colored handles on white kitchen cabinets.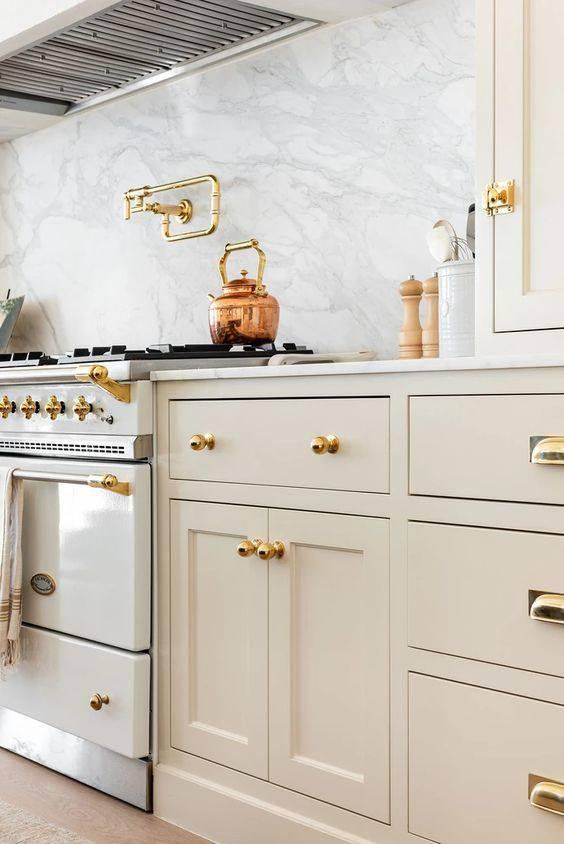 THE KEY TO ELEGANCE GRAY
Gray, which is a neutral tone between black and white, is one of the elements of home decoration. appears in the corner. Gray kitchen cabinets; It creates a harmonious look with the walls painted in pastel tones and the granite kitchen counter. You can choose stylish and textured surface flooring to emphasize the eye-catching look of gray kitchen cabinets.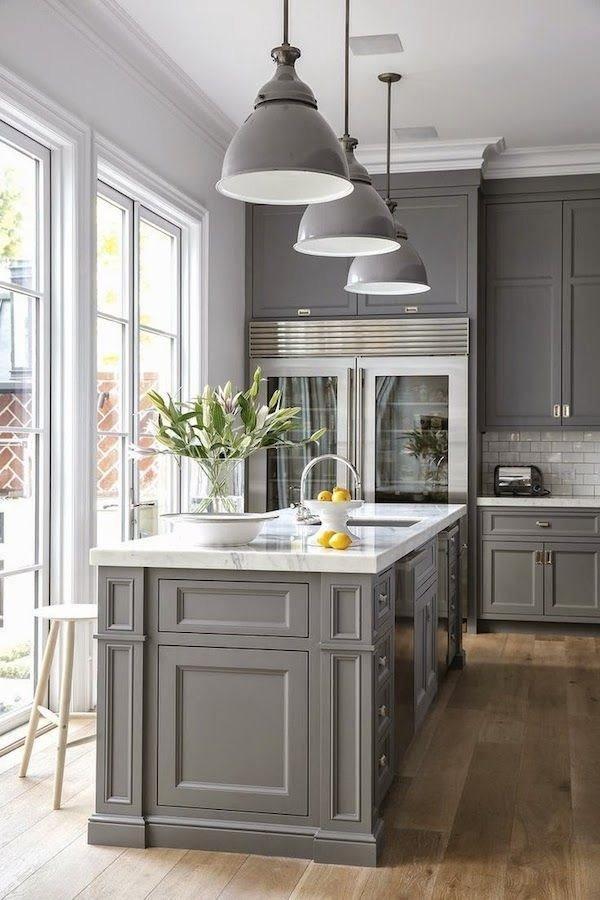 DEFINITION OF NOZZLE BLACK
If your kitchen has a large and bright area; You can place black color, which is the dictionary meaning of nobility, in your kitchen cabinets. By using light tones in other areas of the kitchen, you can make your black cabinets become the focal point.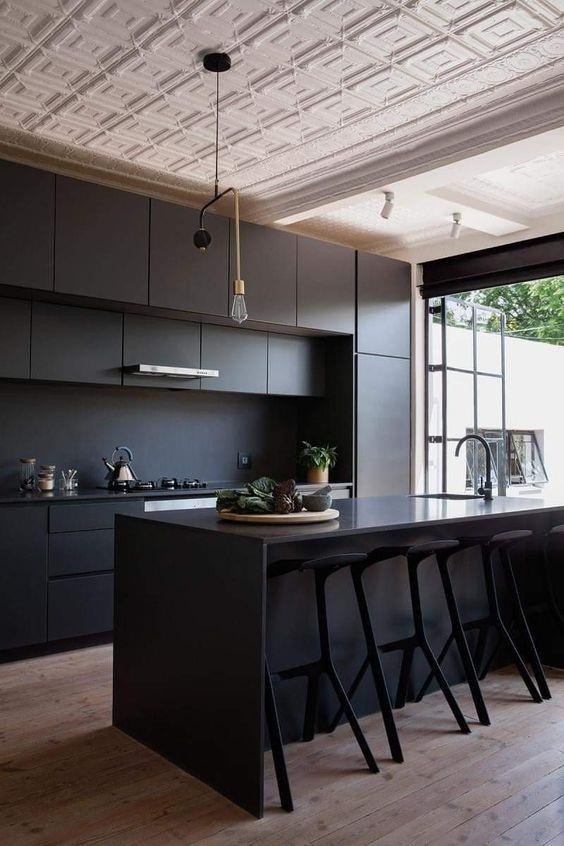 A PEACEFUL BLUE
Blue color, which is used a lot especially in marine decoration, is a color that is at the forefront of peace in kitchens. It will add air.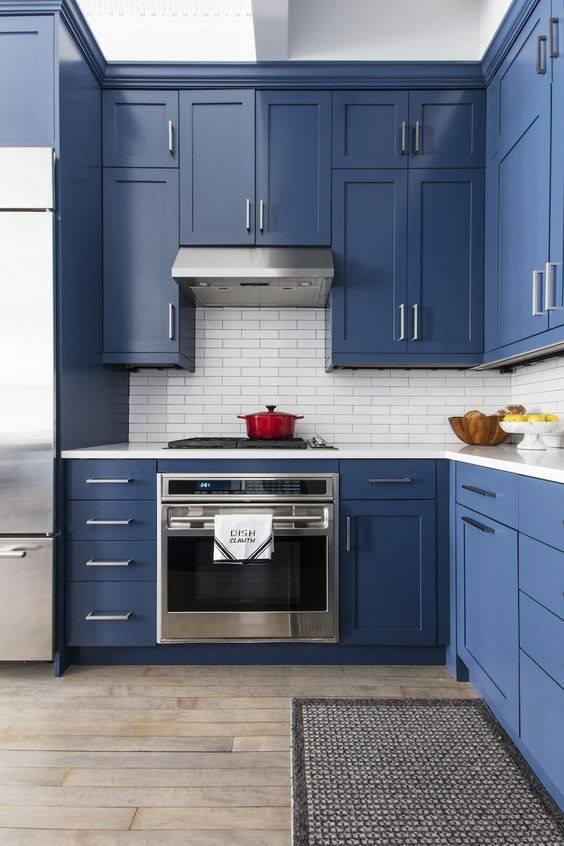 Blue kitchen cabinets; It is in perfect harmony with white, gray and wood. If you want to choose a different but easy on the eyes, blue is just for you!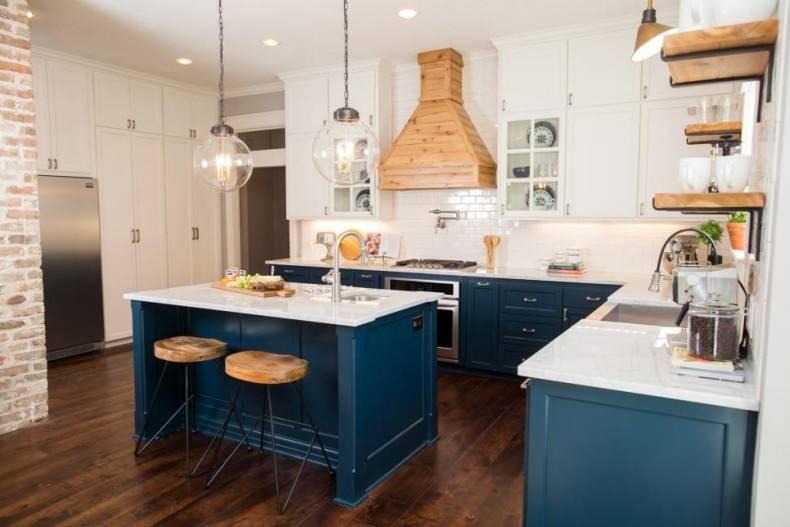 STUNNING RED
The red color that draws attention in retro home decoration allows you to capture an original perspective in kitchens as well. provides.
Red kitchen cabinets that should be used in larger and open kitchens; It creates a perfect harmony with black, beige and gray. For a warm and friendly kitchen, think red!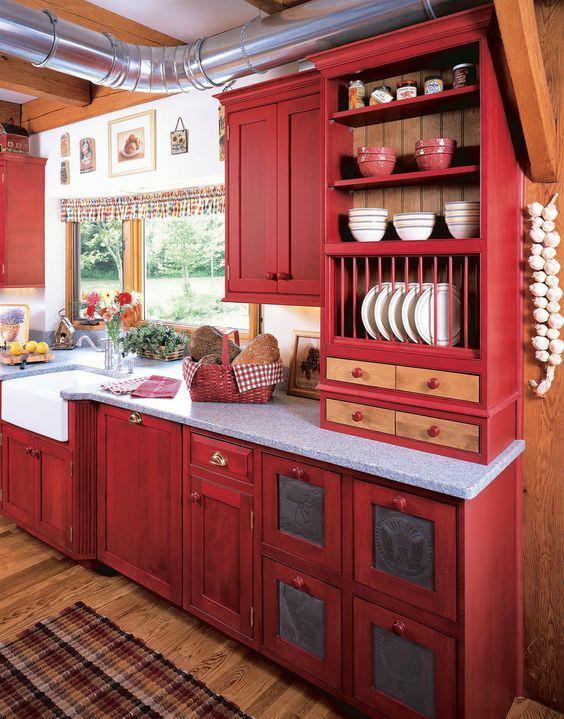 In addition to this; You can create an extraordinary decor by combining your red kitchen cabinets with blue countertops.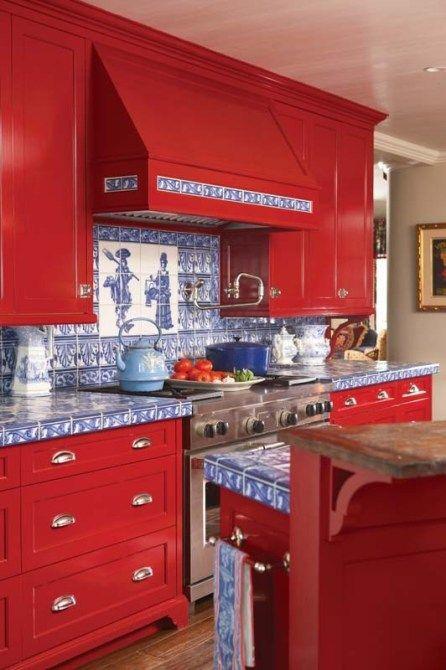 SYMBOL OF WELLNESS GREEN
How about taking a nostalgic trip in your kitchen? Reminiscent of the arrival of spring, the green color will be a great choice to shape a unique and admirable image in kitchens.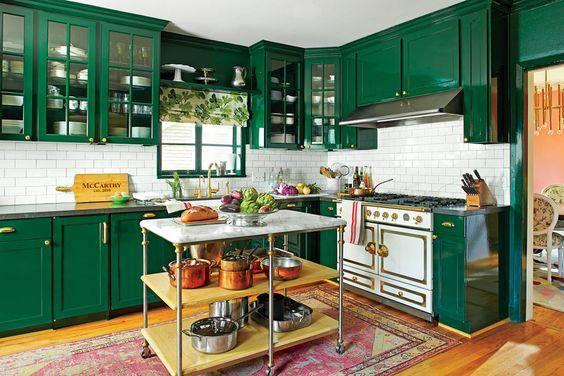 If you use your green kitchen cabinets with brown furniture, you can have a retro kitchen. Or you can create a contemporary and modern kitchen by making use of the power of white and beige. The choice is yours!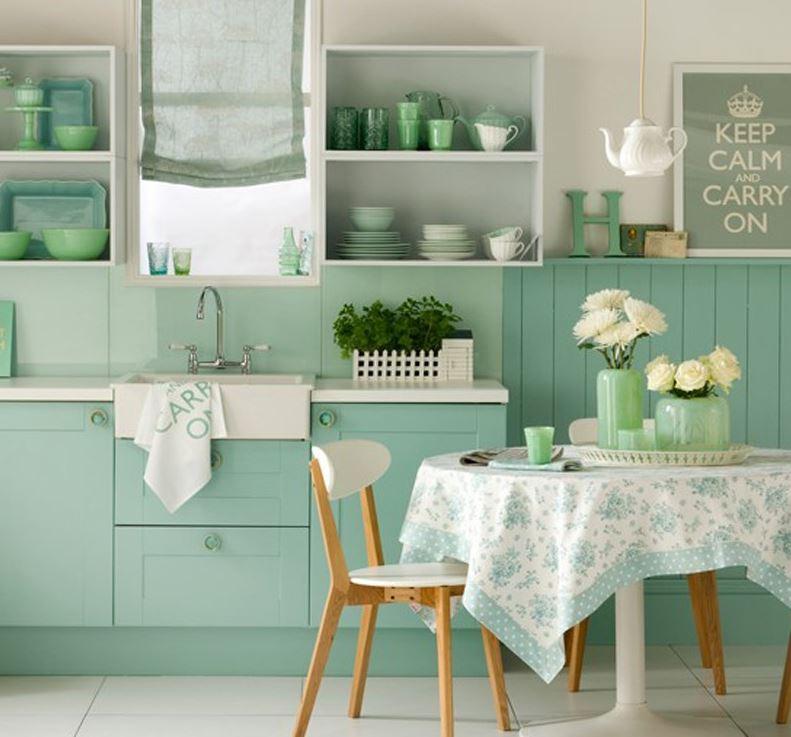 While deciding on the color of your kitchen cabinets, you may experience indecision among all these options. Especially if you have an open kitchen, you can use different colors together in your cabinets. We recommend that you avoid color choices that will make your kitchen dark and gloomy when shaping this style of kitchen decoration. You should be careful that the colors you will use are not too dominant and that they are in different tones. You will not believe the harmony of dark and light colors together!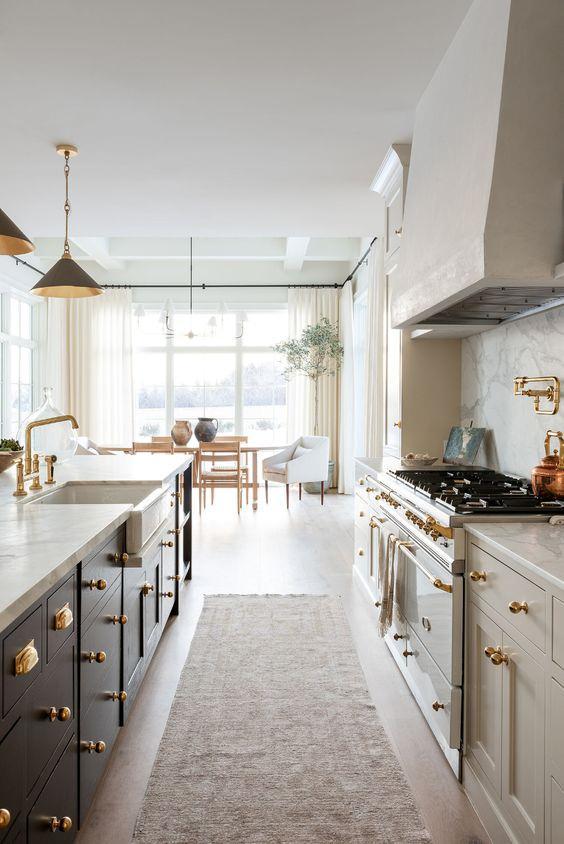 In conclusion, when selecting a color for your kitchen cabinets, you must consider the style of your home, the amount of space you have, and the type of cabinet you prefer. Make sure to research each option thoroughly and find one that will work within your budget.
When making your decision remember to consider all of the elements that go into making a compelling kitchen with both personality and functionality. As you embark on this exciting endeavor, remember to subscribe to our Newsletter for fresh ideas and inspiration on how to improve your home decor! And don't forget – we are always here to help if you need it! We hope this detailed guide has been useful in helping you choose the perfect kitchen cabinet color. Happy designing!