The dimensions of small kitchens are mostly 5-6-7 square meters. However, the questions of which kitchen model types are applied for these kitchens, which features and tones of colors should be used in decoration are not known in detail by everyone. So what are the answers to these questions? Here is the answer.
Recently, kitchens have started to be smaller, while living rooms and rooms have begun to be larger. Small kitchens revealed the logic of 5-6-7 square meters of kitchen in decoration.
The decoration applied to these kitchens should not make the small space narrower and should have functional features. In order to ensure that you can easily find whatever you are looking for in your kitchen and create an organized environment, you should prioritize storage.
While these can be provided with pantries in some houses, a storage area should be created in the area in houses that have problems with the room. You have to use the furniture and products you need to achieve this in 5-6-7 square meter kitchens. To look at this subject in more detail:
5-6-7 MODELS SUITABLE FOR SQUARE METER KITCHENS
– First of all, you need to consider your kitchen type. The most ideal for this type of kitchen is L Type Kitchen models. Thanks to these models, the entire kitchen, including the one in front of the window, can be used, and the counter can do many operations at the same time. While some of them are used for cooking, in the other part you can see your other work.
Before you continue reading, would you please take a second to subscribe to our newsletter for new home decorating articles?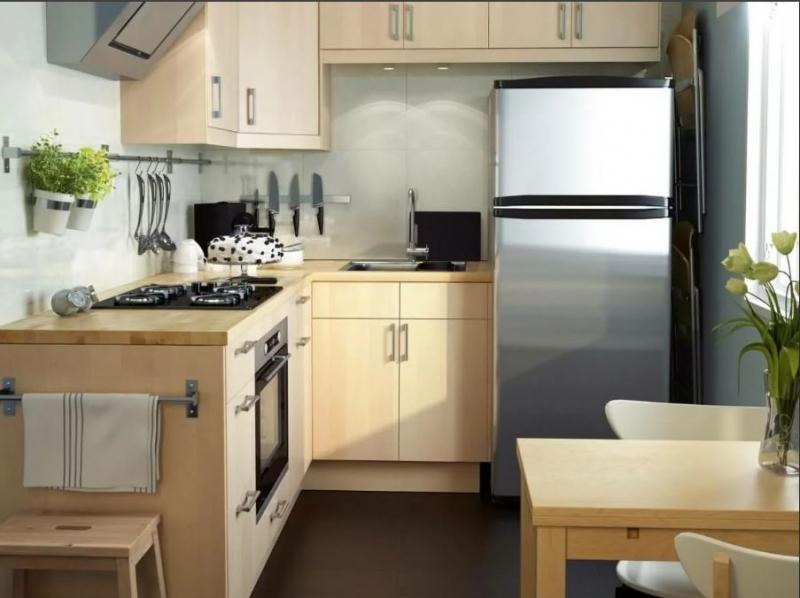 – Another kitchen model is Single Row Kitchen. These models are the saviors of narrow and long kitchens. In this model, only one side of the kitchen is used for cooking, kitchen cabinets and countertops. The space to be formed from other parts can also be used for storage purposes.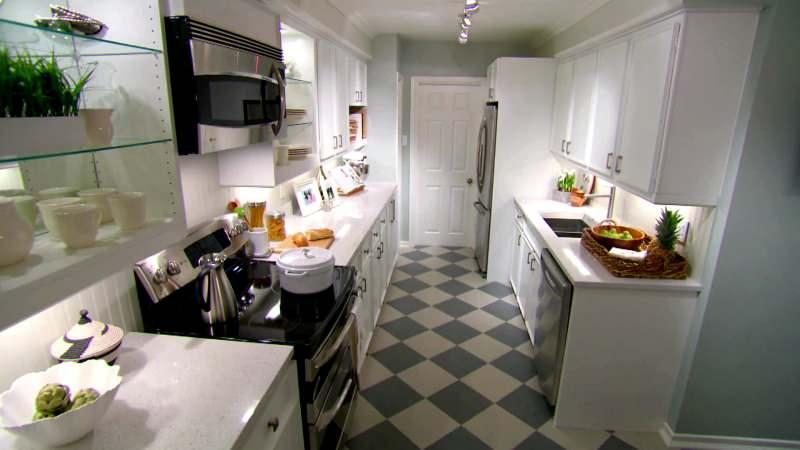 – The last model is U Type. This model is also preferred for large kitchens. The entire kitchen is covered with cabinets and countertops. Although it seems crowded, this way, the storage problem disappears.
After choosing the model, you need to focus on decoration. So what kind of decoration can you apply for 5-6-7 square meter kitchens?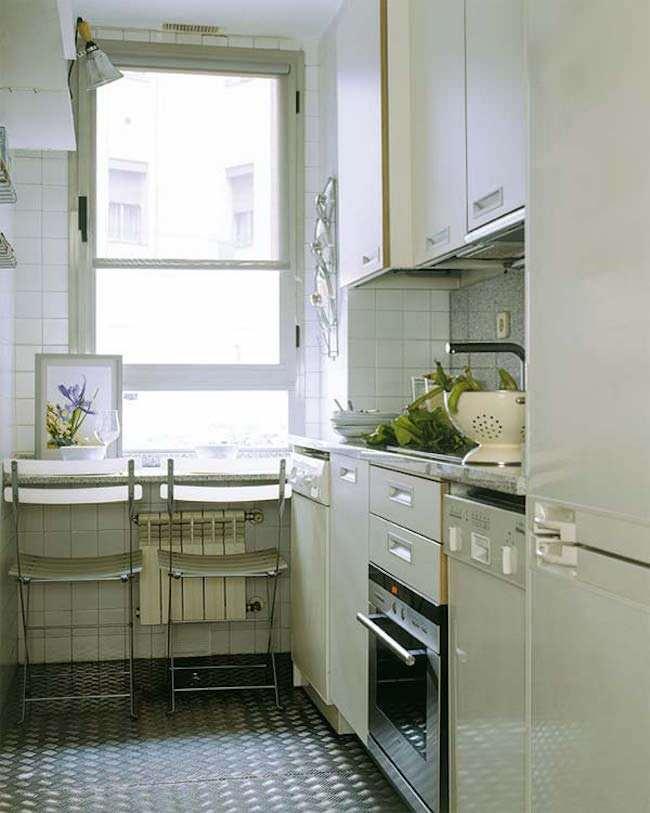 There are some points that should not be neglected for the decoration of 5-6-7 square meter kitchens. If you apply these, you can show your kitchen large, spacious and bright.
There are two important points. One is color and the other is lighting. You can benefit from the power of lighting to show your kitchen rich and flashy. For this, you need to ensure that the light source reflects towards the center and kitchen cabinets.
As for color, you should prefer light tones. But this alone is not enough. In wall paint, you should also use colors that can be erased along with the light color. Thus, you will have an easy-to-use and spacious color decoration.
The correct color is white and gray. These colors also make the kitchen look spacious. The effect of color is important in these kitchens, especially in U Type Kitchen Models.
Thanks for reading our very small kitchen decoration suggestions, remember to subscribe to our newsletter for more fresh new articles about home decorating!